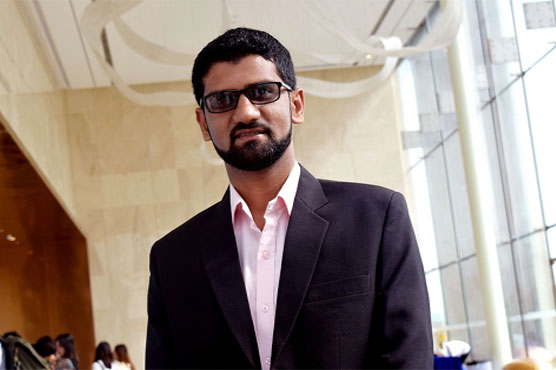 Pakistani biologist Muhammad Waqas Usman Hingoro from Liyari, Karachi, has discovered an innovative way to cure the cancer patients suffering from numerous types of cancer.
The young Pakistani scientist Mr. Hingoro, accompanied by his team has discovered the capability of "Extracellular Vesicles (EVs) – the red blood cells' component – which can carry drug delivery nanoparticles (NPs) into the affected human body parts as well as the whole organism''.
The discoverer of the cure, the Pakistani biologist Muhammad Waqas Usman Hingoro is an award-winning biologist. The research by the biologist titled as "Efficient RNA drug delivery using red blood cell-extracellular vesicles" has been published in world's leading science journal known as "Nature Communication".
Muhammad Waqas Usman Hingoro has always been an exceptional student and got his Bachelor's degree in Clinical Laboratory from the Z.A. School of Medical Technology, Karachi in 2010. After bachelor's degree, he joined Aga Khan University Hospital and published a number of research papers.
The young biologist from Pakistan also received Chinese Government Scholarship (CSC) for his Masters and was later selected at the City University of Hong Kong (CityU) as a Fulbright Ph.D. candidate.
He was also awarded the best prize out of 150 students chosen across the world by "Guangdong-Hong Kong-Macau Greater Bay Area Biomedical Sciences Forum", due to his extraordinary contributions.